Another awesome game coming to Android,
Hit IOS is now available on Android!

The aim of the game is to survive ... How long can this last? It - you, your heavily armed passenger, and many super-strong, leaping zombies. Use the angle to avoid obstacles.

Shoot the zombies from a growing array of pistols, shotguns and machine guns. Improve your skills, open arms, beat all your friends on facebook!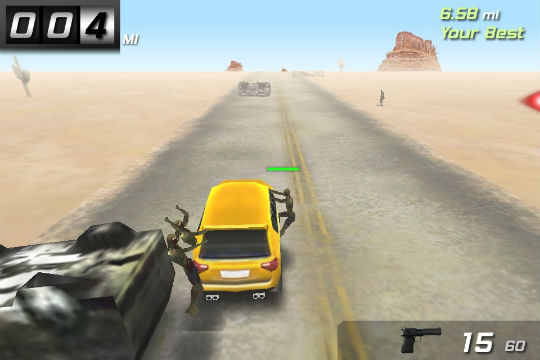 Requires Android 2.3 or higher, ARMv6 and above
What's new in this version:
- Better Support for large High density Screens
- Correctly Functioning back button
- Minor bug fixes and Performance improvements