New puzzle game from the creators of the physics of Angry Birds!
Meet Alex! This guy has a boundless imagination and a house full of fun toys!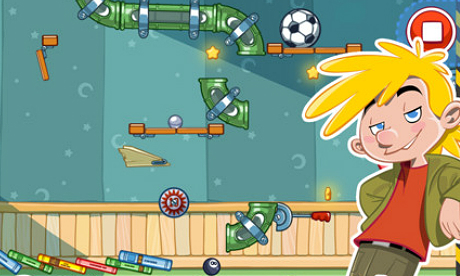 From cleaning his room, Alex creates amazing chain reactions, to do the job with maximum fun! Now he has some problems for you - and he wants to see the most creative solutions that you can create!
With 100 challenging levels in four fun places!
Requires Android: 1.6 and up
What's new in this version:
We've got an amazing new Episode for you: new levels every Week, plus a Chance to have your very Own Level Featured around the World!
We've gotten tons of amazing levels from Our Fans, and we're going to Select Eight to the best of each Highlight Week.
Check back Often to See Eight new Hand-selected levels and Download your favorites, plus check if your Level was Featured!