Version:
1.2 (January 4, 2013)
A puzzle game based on the physics of motion and mechanics of interaction objects. You have to go four chapters divided into 65 entertaining levels. Your goal in the game will rescue the doomed campaign for the release for disposal as scrap metal robot Roby. Save it and free from the factory robotics technology. Developer recommends playing Rescue Roby people aged 7 to 77 years.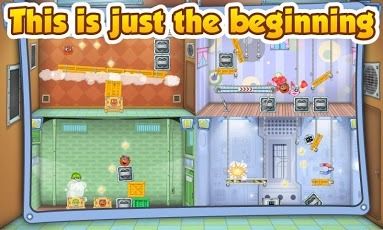 Required to run ANDROID 2.0.1 and up
- Five new levels added to "Twice the Fun" chapter!
- Minor bug fixes
Enjoy Android Game!!!