From the makers of Cut the Rope. An exciting puzzle game with unique game mechanics.
Sticky, curious and determined to grow to enormous size!
Adventure, fun characters and innovative game mechanics.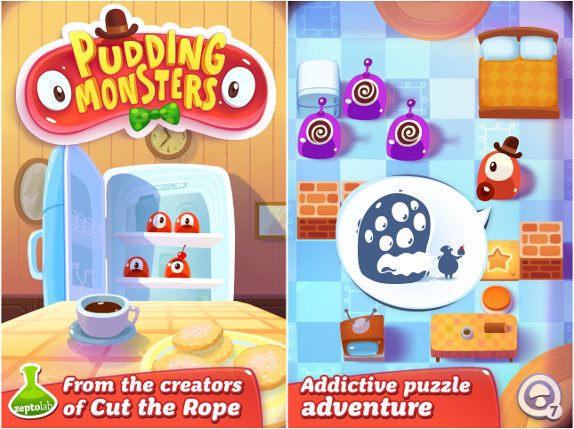 Pudding monsters must save his friends from the ever-hungry host the fridge, and for that they have a plan - grow up to be a super-mega-monster. from the refrigerator to the room of the house to the city! Bond the pudding monster and save their friends! Use force of monsters (eg slug reserves the sticky green trace), increase them in size with the clone machines and much more!
Key game features:

● 75 levels in the development of new and innovative game mechanics
● Original forms of monsters, funny characters and characters
● Positive and cognitive game for all ages
Requires Android: 1.6 and up, ARMv6 and above
Download v.1.0
Size: 39.58 MB
Enjoy Android Game!!!